May 29, 2015
Engage California 2015 Conference
Save the Date!
Hosted by Faith and Public Policy
at Calvary Chapel Chino Hills
Friday, July 17 through Saturday, July 18




 

 

 
May 29, 2015
Marriage Redefined
(Breakpoint) For five years, Dr. Abigail Rine has been teaching a course on gender theory at George Fox University, an evangelical school in the Quaker tradition.
At the beginning of the semester, she tells her students that "they are guaranteed to read something they will find disagreeable, probably even offensive."
May 29, 2015
Calif. Assembly Passes Bill Forcing Pregnancy Centers to Give Clients Abortion Information
(CNSNews) The California State Assembly passed legislation Tuesday that would require licensed pregnancy centers to post a message providing contact information for low-cost contraception and abortion.
May 29, 2015
Pastor: `I Never Thought' My Nation Would Persecute 'Bible-Believing' Christians
(CNSNews) The Rev. E.W. Jackson told attendees at the Family Research Council's Watchmen on the Wall event in Washington, D.C., last week that Americans who believe biblical teachings about marriage and the sanctity of life are being persecuted.
May 29, 2015
Cultural Christianity vs. Convictional Christianity
(Faith & Freedom) Dr. Richard Land, president of Southern Evangelical Seminary, says there is a significant difference between "cultural Christianity" and "convictional Christianity."

In referring to the recent Pew Research Center`s report titled, "America`s Changing Religious Landscape," which reported to America and the world that Christianity is in decline in America, Dr. Land points out that there is more behind the numbers than meets the general public eye.
May 29, 2015
Group Calls Pro-Life Billboards Against Abortions of Black Babies "Racist," Wants Them Taken Down
(LifeNews) In Tennessee, abortion supporters are outraged over a few controversial billboards in two Memphis neighborhoods that encourage African American men to choose life for their children. One billboard says "Dad's Little Princess,"...
May 29, 2015
Boko Haram Turning Children into Human Weapons
(CBN News) The United Nations says the terror group Boko Haram is increasingly using children as suicide bombers.
In northeastern Nigeria, 27 suicide bombers have already carried out attacks this year, compared to 26 attacks for all of 2014.
May 29, 2015
"General, We Salute You"
(The Stand) A military leader humbly credited God for his many accomplishments—taking none of the admiration for himself—and talked about how prayer helped him throughout his life and career. Most would applaud this act, but one group wants retaliation.
May 29, 2015
School allows GSA but decides pro-life club too controversial
(OneNewsNow) Schools in North Dakota and Iowa rejected the clubs initially but changed their minds after intervention by the Thomas More Society. Now Angeleque Clark, a sophomore at West Career and Technical Academy in Las Vegas, Nevada, requested permission to establish the pro-life club at her school. Her request was rejected.
May 29, 2015
Secret Ohio Department of Health Docs Reveal 47 Horrific Botched Abortions, Countless Safety Violations and More
(Christian Newswire) Ohio recently made headlines with reports that half the abortion clinics in that state have closed and several others have curtailed services, reducing abortion numbers to the lowest since 1976.
May 29, 2015
Ireland Falls. Is It About More Than Same-Sex Marriage?
(Faith & Freedom) Columnist Benjamin Harris-Quinney wrote eloquently this weekend that what happened on Saturday in Ireland is what`s happening to "western social values" as they become "grounded in the tenets of socialism and Marxism" and the "results will be reflective of that."
May 29, 2015
Dr. Robert George`s Defense of Marriage
(Breakpoint) As we wait for the Supreme Court to decide whether there`s a constitutional right to same-sex marriage, I`d like to take a moment to go over what's at stake.
May 29, 2015
Abortions Have Killed More Americans Than Lived in the United States in 1880
(LifeNews) A new analysis indicates the millions of abortions that have taken place since the Supreme Court ushered in an era of unlimited abortions via Roe v. Wade have killed more Americans than were alive in the entire country in 1800.
May 29, 2015
`Lucifer` Coming to Fox
(The Stand) FOX has plans to air "Lucifer", a new series which will glorify Satan as a caring, likable person in human flesh.
Take Action and sign the petition to Fox Network, urging them to drop plans to air "Lucifer."
May 23, 2015
Memorial Day--Yesterday And Today
(Faith & Freedom) Those who were born about, or perhaps prior to the time of World War II sometimes wonder if this generation---the teenagers, really appreciate or understand the enormous price that was paid in preserving our freedom.

And how blessed we are to be Americans.
May 23, 2015
Families are Unfair!
(Breakpoint) "Equality" is one of the watchwords of our time. It`s invoked in nearly every political, ethical, and increasingly, social discussion. And lately, it`s gone completely off the rails.
May 23, 2015
Perkins: 'America's Problems Are Spiritual,' Not Political
(CNSNews) "We believe that the problems we face in our communities and our nation are not just political and cultural, they are spiritual in nature," the Watchmen on the Wall website states, citing Ephesians 6:10-13. "Consequently, these problems ultimately require a spiritual solution administered by spiritual leadership. That is why we are championing pastors to transform America."
May 15, 2015
Did You Know It's Possible to Reverse the Dangerous RU 486 Abortion Pill?
May 23, 2015
Wanted: Parents With a Heart for Kids in Need
(The Stand) As adults, they're more likely than their peers to experience homelessness, poor health care, poverty, unemployment, and prison. They number 400,000. They're the U.S. children in foster care.
May 23, 2015
Of Millstones and Fences
(Breakpoint) So many of the ideas and values we take for granted today are historical innovations, brought about by the rise of Christianity. Take the common rules of engagement that add a measure of "fairness" to warfare, or the idea that men and women are equally valuable in the sight of God.
May 23, 2015
The Gathering Storm: The Eclipse of Religious Liberty and the Threat of a New Dark Age
(Albert Mohler) These are days that will require courage, conviction, and clarity of vision. We are in a fight for the most basic liberties God has given humanity, every single one of us, made in his image. Religious liberty is being redefined as mere freedom of worship, but it will not long survive if it is reduced to a private sphere with no public voice. The very freedom to preach the Gospel of Jesus Christ is at stake, and thus so is the liberty of every American.
May 23, 2015
No more subpoenaed sermons: TX lawmakers approve protection for pastors
(OneNewsNow) The pastor protection bill that passed the House and Senate, and will become law with the governor`s signature, comes after pastors in Houston were targeted last year during a lawsuit filed against the city and its lesbian mayor.
May 23, 2015
NAACP Loses Battle to Silence Black Pro-Lifer Who Bashed Its Pro-Abortion Stance
(LifeNews) The NAACP has lost its legal battle to silence a black pro-life writer who parodied its pro-abortion stance by referring to the NAACP as the "National Association for the Abortion of Colored People."
May 23, 2015
Are We Lost?
(The Stand) Last week a report came out which indicated that America is becoming a more secular nation. All the mainstream media outlets shouted it from the rooftops with the temperament of a 7-year-old child saying, "See!" Many of the anti-Christian sites were more than happy to point out that Christianity is losing its influence.
May 23, 2015
Religious colleges may be in danger of losing tax-exempt status
(OneNewsNow) A conservative religious rights commentator believes if the Supreme Court decides in favor of proponents of same sex "marriage," religious schools could be at risk of losing their tax-exempt status.
May 23, 2015
Prizing the Intellectually Disabled
(Breakpoint) In March, the Templeton Foundation announced that this year's winner of the Templeton Prize is philosopher Jean Vanier. The Templeton Prize is given to those who make an "exceptional contribution to affirming life's spiritual dimension, whether through insight, discovery, or practical works."
May 23, 2015
Parents protest student survey, bend legislators` ears
(OneNewsNow) Angry parents in Massachusetts went before state legislators on May 6, demanding passage of a bill that would protect students from being subjected to a controversial and intrusive survey.
May 23, 2015
Kicked Out: A Homeschooler`s Unfortunate Event
(CBN News) As part of a class assignment, Berry and other students were required to interview the school`s president, Sharron Stephens. During their meeting, Berry`s homeschooling education became an issue.
He was told that his presence on campus jeopardized the college`s federal funding. Stephens gave him just 24 hours to present an accredited diploma or he would need to take the GED.
May 23, 2015
Head for the Hills?
(Breakpoint) For many Christians, it's as if American culture has changed in the blink of an eye. And for most, it's for the "worse." Each month, it seems, America becomes more secular, less morally literate, and noticeably more hostile to Christianity.
May 22, 2015
California's Assisted-Suicide Measure Would Mean Falsified Death Certificates
May 14, 2015
School Board To Parents: "The Gov`t Made Me Do It"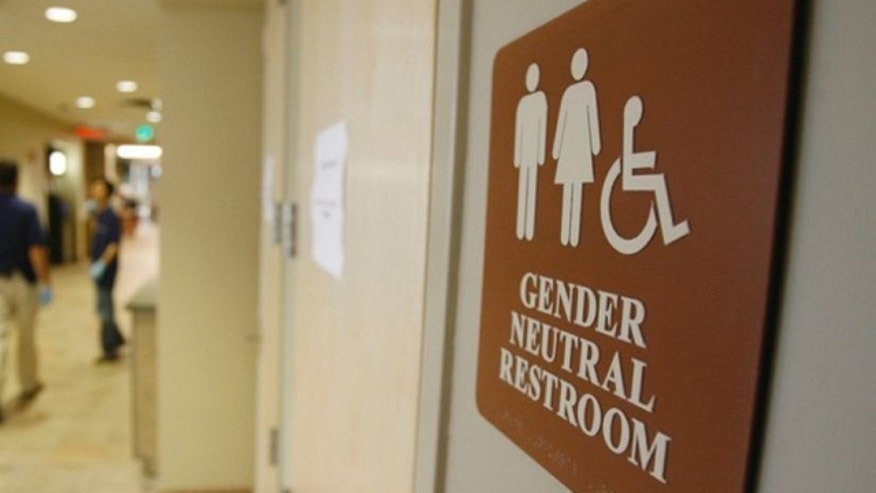 (Faith & Freedom) Parents and concerned citizens are outraged. The school board actually summoned the police to help control and keep order at last Thursday`s school board meeting.

School Board Chair Tamera Derenak Kaufax explained the action she and the board was taking was intended to "protect our students and staff from discrimination."
May 15, 2015
Pain-Capable Bill Clears First Legislative Hurdle
May 14, 2015
The New Totalitarians
(Breakpoint) In the first century, Jesus was asked whether the Jewish people, who were under pagan, Roman occupation, should pay taxes to Caesar. The Lord, of course, said we are to render unto Caesar what is Caesar's, and unto God what is God's. But in 21st century America, Caesar is angling for a better deal—and he's getting it.
May 14, 2015
Brave new kindgergarten: After story time is `transphobic` pledge
(OneNewsNow) A primary school in England is causing uproar after students as young as three years old were asked to sign a pledge to never use "transphobic" language.
But that would never happen in the U.S., right?
May 14, 2015
Alveda King: My Angry Mother Chose Life
(CNSNews) My mother was not only angry in 1950, she was pregnant and scared; seeking a D&C. Thank God my Granddaddy Dr. Martin Luther King, Sr. had seen me in a dream in 1947; and he was looking and waiting for me.
May 14, 2015
From Serving Others to Serving Self
(Breakpoint) Most people who look at the cultural decline of the United States will say it started in the 1960s with the sexual revolution and the drug culture. But according to New York Times columnist David Brooks, it began not in the psychedelic Sixties, but in the frumpy Forties.
May 14, 2015
"22 Weeks" New Pro-Life Evidence
(The Stand) A new study has found that a small number of very premature babies are surviving earlier outside the womb than doctors ever thought possible, according to a recent report in the New York Times—impacting the abortion debate in America and right to life efforts across the nation.
May 14, 2015
The One Thing Euthanasia Activists Don't Want You to Know About Their Push for Assisted Suicide
(LifeNews) Once a society accepts killing as an answer to human suffering, the caste of killables never stops expanding. Thus, in the Netherlands and Belgium, doctors not only euthanize the terminally ill, but also the elderly "tired of life," the disabled, and the mentally ill.
May 14, 2015
Actor Denzel Washington: "Put God First"---Public Says "No"?
(Faith & Freedom) In the commencement speech Sunday at Dillard University, Academy Award-winning actor Denzel Washington told the graduates to "put God first" in everything they do---adding everything he has accomplished in his life was due to "the grace of God."
May 14, 2015
Is fatherlessness feeding social unrest?
(OneNewsNow) Digging deeper into why young black men were prime for this manipulation, Dr. Fagan says it is because of the massive breakdown of the family and self-control. He sums it up with one word: fatherlessness.
May 14, 2015
214 of 234 freed Boko Haram captives pregnant, used as sex slaves
(OneNewsNow) The United Nations Populations Fund announced that 234 women and children were rescued on April 28 and transported to a refugee camp in Yola along Nigeria's eastern border, where they are receiving much-needed medical treatment.
May 14, 2015
Transforming Education Beyond Common Core: Arne Duncan's "Classroom of the Future"
(Selous Foundation) Replacing our traditional ways of learning, through reading, writing, and study – contemplative and solitary activities—are the communal and hands-on activities promoted in Common Core and now digital learning. Both Common Core and digital learning serve to obscure a large part of the reason for the achievement gap: reading ability. Students who are poor readers lag in other subjects. To cover up this inability, Common Core emphasizes "speaking and listening skills."
May 14, 2015
Defying ISIS
(Breakpoint) What's happening to our brothers and sisters in Iraq and Syria is nothing short of a Christian holocaust. Thousands and thousands of Christian men, women, and children are being beheaded, crucified, raped, and sold into slavery by ISIS.
May 14, 2015
States paying $5M to `gay` activists opposing marriage
(OneNewsNow) Advocates of natural marriage are finding that their tax dollars are supporting same-sex "marriage" activists, with more than 5 million state-funded dollars lining the pockets of attorneys hired to tear down marriage amendments from coast to coast.
May 09, 2015
Pastor Jack Hibbs Testifies Before the California Assembly Health Committee
(RedState - Casey Mattox) Last week in Sacramento, California, legislators and abortion advocates finally explained how they square the state's new abortion insurance mandate with a federal law prohibiting it. They believe they can count on the Obama administration not to enforce the law.
On Aug. 22, 2014, the California Department of Managed Health Care issued an order requiring every health insurance plan licensed in California to cover all legal abortions. The consequence of this order was that even churches in California were immediately forced to cover elective abortions in their insurance plans for their employees.
California's discrimination against health insurance plans that don't include coverage for elective abortions has been prohibited by the federal Weldon Amendment for a decade. The law prohibits states receiving funds under the Labor, Health & Human Services and Education Appropriations Act from discriminating against health insurance plans that don't cover abortion. DMHC has banned such plans from California. That certainly seems like "discrimination."
With California receiving tens of billions of federal taxpayer dollars subject to the Weldon Amendment, one would expect DMHC to offer some novel explanation of how this state abortion mandate doesn't really violate the law; yet, the DMHC ignored the law entirely in its order. In response to pleas from pro-life Californians whose health insurance plans were forced to cover elective abortions because of this mandate, the DMHC would only say they "considered" the Weldon Amendment when it reinterpreted a 40-year old state law (and the state constitution) to deem elective abortions a "basic health service" that must be covered by every insurance plan in the state, even for churches.
California Assembly member Shannon Grove introduced a bill that would simply have restored the status quo and brought California back into compliance with its obligations under federal law. Assembly Bill 1254 would have allowed churches and other pro-life employers in California to again contract for health insurance plans that did not require them to pay for abortion coverage. As California already recognizes, as it must, the right of some religious employers to be free from paying for contraceptive coverage, this should be a no brainer—especially since federal law prohibits discrimination against health plans that exclude abortion coverage. Nonetheless, the Assembly's Committee on Health rejected the bill.
I testified at an April 28 hearing in support of the bill along with Pastor Jack Hibbs of Calvary Chapel Chino Hills, one of the churches forced to cover abortions by this illegal mandate. I hoped to finally hear some explanation of how the California law did not violate the Weldon Amendment. Instead, the Democratic majority's analysis of the bill didn't even mention the federal law with which the bill was meant to bring California into compliance. A representative from Planned Parenthood of California and a constitutional law professor from Santa Clara University testified in opposition to AB1254, but neither offered any explanation as to how the California mandate they supported did not violate federal law.
But when I pointed out that neither the committee nor those testifying in favor of the abortion mandate were attempting to square it with the Weldon Amendment, Beth Parker, a Planned Parenthood attorney, had no real answer except to rely on the Obama administration to ignore this blatant violation of federal law: "Only the federal government can enforce the Weldon Amendment, and it has never been enforced by either Republican or Democratic Administrations." (25:15-25:23).
First, she's wrong about HHS's historical enforcement of conscience laws. After an ADF complaint, HHS investigated Mt. Sinai's Hospital's policies that forced a nurse to participate in a late-term abortion, resulting in policy revisions to protect conscience rights. And after another ADF complaint to HHS, Vanderbilt University abandoned an abortion participation pledge required of applicants. HHS acknowledges its responsibility to enforce federal conscience laws, including the Weldon Amendment.
But second, it should be offensive to both Congress and the Obama administration that California would so brazenly defy federal law, knowingly violating its promise not to discriminate against health plans that do not cover abortions as one of the conditions of receiving taxpayer dollars from the federal government. When one thinks of nullification and states resisting federal law, one typically thinks of the Civil War or the Jim Crow South. But the new nullifiers, refusing to comply with federal law (while taking the federal taxpayers' money) are states like California and Illinois that are ignoring federal law to impose their pro-abortion (and anti-conscience) ideology.
Unfortunately, the slowness of the HHS Office of Civil Rights to intervene here may be contributing to the view that California is free to ignore federal law without consequences. DMHC issued its order on Aug. 22. After immediately writing to DMHC, ADF and our friends at Life Legal Defense Foundation filed two complaints with the HHS Office of Civil Rights on behalf of individuals and churches within weeks. HHS only began an investigation in December. Now, nearly nine months later, HHS has still not enforced the Weldon Amendment against California. Some members of Congress have taken note of both California's blatant violation of federal law and the administration's slow enforcement of that law, demanding action from Secretary Burwell.
What California's dismissive attitude toward federal conscience laws proves is that we need protections that aren't dependent upon the administration's willingness to enforce them. The Abortion Nondiscrimination Act would allow private individuals (and in this case churches) whose federal conscience rights have been violated to seek redress in court. California's refusal to comply with federal law and the Obama administration's slow enforcement of that law is making an excellent case that the time has come to take enforcement of these important laws out of the hands of bureaucrats. We need ANDA.
May 07, 2015
Objective in Calif.: `Reclaim essential privacy rights`
(OneNewsNow) "This new initiative is about respecting and protecting the privacy of boys and girls in the restrooms, locker rooms, and showers in public schools," says attorney Brad Dacus of the Pacific Justice Institute. "But it`s also about protecting adults who are using public restrooms in not wanting someone from the opposite biological sex to prance in and visually violate them."
May 07, 2015
"It is Going to Be an Issue" — Supreme Court Argument on Same-Sex Marriage Puts Religious Liberty in the Crosshairs
(Albert Mohler) "It is … it is going to be an issue." With those words, spoken yesterday before the Supreme Court of the United States, the Solicitor General of the United States announced that religious liberty is directly threatened by the legalization of same-sex marriage.
May 07, 2015
ABC Family Continues to Produce Anti-Family Programs
(The Stand) Obviously, ABC Family Channel is attempting to desensitize America's youth. They haven't let up, so neither will 1MM. ABC Family Channel's lineup includes several anti-family programs as well as airing movies such as "Pretty Woman" (about a hooker in Beverly Hills).
May 07, 2015
Baltimore`s Unsung Peacemakers
(Breakpoint) Being the author of biographies on William Wilberforce and Dietrich Bonhoeffer makes it especially tough for me to witness what a nation of spectators America has become. You see, both of these men looked at the condition their societies were in, and did something. They didn`t simply curse the darkness, as the saying goes. They lit candles.
May 07, 2015
Citizenship Exam Mangles Constitution
(The Stand) Through bureaucratic legerdemain, immigration bureaucrats have actually altered the very words of the First Amendment in a way that severely limits a fundamental and unalienable civil right.
The test now refers to "freedom of worship" as one of the rights which belong to "everyone who lives in the United States." But that's not what the Constitution guarantees at all.
May 07, 2015
North Dakota takes action against trafficking in state
(OneNewsNow) Along with oil fields has come the trafficking of women and children in North Dakota, and lawmakers decided to do something about it in the most recent session.
May 07, 2015
Boko Haram Slays Women Moments before Rescue
(CBNNews) Boko Haram terrorists brutally murdered a group of women being held captive in Nigeria just moments before they were about to be rescued.
Some were stoned, others were crushed to death by an armored car, and at least three were blown up by a land mine.
May 07, 2015
Keeping Your Cool When Others Are Losing Theirs
(Breakpoint) Chuck Colson always said we Christians must make our arguments winsomely. What happens if we get shouted down -- again and again? We keep going. Winsomely.
May 07, 2015
"We Loathe This Worthless Food"
(The Stand) Many of today's churchgoers want the sweet taste of praise and worship. However, serve them up a heaping helping of cultural engagement or Christian activism and they virtually scream "We loathe this worthless food!"
May 07, 2015
Bolstering parental rights in Massachusetts` schools
(OneNewsNow) A pro-family values group has been successful in getting legislation introduced in the Massachusetts legislature that would expand parental notification rights.
May 07, 2015
Student leaders dominate campus with oppressive intolerance
(OneNewsNow) The Student Government Association at Johns Hopkins University is making waves for conservative groups, in evidence of increasing intolerance on campus.
May 07, 2015
Nothing But Net
(Breakpoint) In the NBA playoffs, on April 23rd, the Golden State Warriors trailed the New Orleans Pelicans by 20 points after three quarters. It looked hopeless—the franchise's record in games when they trailed by twenty or more points after three quarters was 0-and-356.
May 07, 2015
Do parents hold aces in Common Core conflict?
(OneNewsNow) To the delight of Common Core opponents, states continue to pull away from national standards and tests as parents are opting their children out of the all-important "assessments."