June 30, 2019
Today's Pot Destroys Teen Brains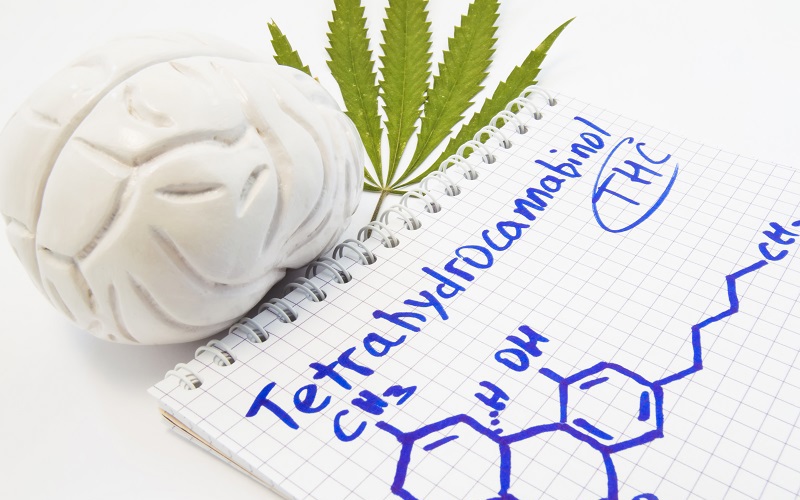 (The Stand) If you care about teenagers and their mental health, the rush to legalize marijuana in America is a great example of a really, really bad idea.
THC is the active ingredient in pot. According to the Washington Post, some of today's marijuana products average a 68% concentration of THC, stratospherically higher than what my college classmates smoked back in the day. (Read More)
June 30, 2019
Who Should Decide Where Children Go to School? Parents or the Government?
(Alliance Defending Freedom) School supply lists, back-to-school shopping, squeezing in one last family trip…
That's how my family typically spent the last few weeks of summer leading up to a new school year. By that time, our plans were set for the fall. We knew where we would be attending school, who our teachers would be, and what was on our reading list. (Read More)
June 30, 2019
Google, YouTube Label Pro-Life Advocates "Nazis With Dogwhistles"
(LifeNews) In a leaked document published on June 25, an email from a Google employee, Liam Hopkins, described Ben Shapiro, Dr. Jordan Peterson, and Dennis Prager as "nazis using dog whistles." He suggested that YouTube consider "disabling the suggestions feature" for these YouTube creators, meaning that their videos would no longer show up in the recommendations on other videos on the platform. (Read More)
June 30, 2019
Two Flags: What They Represent – and What Big Business Needs to Hear
(Alliance Defending Freedom) Two flags have dominated this month. Two flags with very different messages.
As always, June 14 is Flag Day. And the Stars and Stripes are already being seen in abundance in advance of Independence Day. (Read More)
June 30, 2019
NRLC: Abortion extremists pushing voters to the right
(OneNewsNow) A recent poll indicates the pro-life/pro-abortion split among Americans is holding steady – but that more than ever, the issue will determine who they vote for. A prominent pro-life group contends that`s because voters have gotten a wake-up call. (Read More)
June 30, 2019
62-Page Deficiency Report Shows Planned Parenthood Clinic Botching Abortions, Leaving Baby Parts in Women
(LifeNews) "In all the hundreds of deficiency reports and disciplinary cases we have seen cross our desks at Operation Rescue, I have never seen such overt rebellion to oversight, lies, and blame-shifting as RHS Planned Parenthood's staff displayed during this investigation. It was appropriately met with a harsh rebuke by the DHSS." (Read More)
June 30, 2019
Eugenics Is Still with Us
(Breakpoint) Eugenics is a bad idea, a bad idea that, like all bad ideas, has victims. Efforts to keep those deemed inferior from reproducing or even existing were a central part of the Nazi experiment in Germany, which upended the entire world and led to the extermination of millions of so-called "lives unworthy of life." (Read More)
June 29, 2019
Entertainment watchdog spots a little activism in new film
(OneNewsNow) A parents` advocacy group is advising parents about a moment of propaganda included in a new film now in theaters.
Monica Cole of One Million Moms says Disney film "Toy Story 4" sneaked a controversial moment into the kids` film: a child being dropped off at school --- and later picked up --- by two mothers. (Read More)
June 29, 2019
Evangelical Leader Testifies for CA Resolution Pressuring Pastors to Affirm LGBT identities
(California Family Council) Azusa Pacific University Chaplain and the former head of the National Association of Evangelicals, Dr. Kevin Mannoia, shocked Christian leaders last week when he testified in favor of a California resolution directing pastors and counselors to affirm LGBT identities and behavior. Assembly Concurrent Resolution 99, authored by Assemblyman Evan Low, calls on "counselors, pastors, religious workers, educators" and institutions with "great moral influence" to stop perpetuating the idea that something is wrong with being LGBT. ACR 99 also condemns attempts to change unwanted same-sex attraction or gender confusion as "unethical," "harmful," and leading to high LGBT suicide rates. (Read More)
June 29, 2019
Justice Thomas: "Nothing in the Constitution Prohibits Passing Laws Prohibiting Dismemberment of a Living Child"
(LifeNews) Supreme Court Justice Clarence Thomas issued another powerful opinion Friday after the high court rejected a case about protecting unborn babies from brutal dismemberment abortions. (Read More)
June 18, 2019
California Legislature Pressures Pastors - ACTION ALERT!
June 20, 2019
Peace Cross Honoring War Dead Can Stay, High Court Rules
(DailySignal) The Supreme Court ruled 7-2 Thursday that a cross-shaped war memorial on public land in Maryland doesn't violate the Constitution.
In the case of American Legion v. the American Humanist Association, the atheist group had sued seeking removal of the 40-foot Peace Cross in Prince George's County—just outside Washington, D.C.—contending that the World War I memorial was contrary to the separation of church and state. (Read More)
June 20, 2019
Court Rules President Trump Can Defund Planned Parenthood, Will Cut Almost $60 Million in Taxpayer Funding
(LifeNews) A federal appeals court today ruled President Donald Trump can partially defund planned Parenthood while the abortion business' lawsuit against his administration's new rules moves forward.
As LifeNews reported in March, the Trump administration finalized an administrative rule that would partially defund the Planned Parenthood abortion business and deprive it of as much as $60 million in taxpayer dollars. (Read More)
June 20, 2019
Is This the End of Female Athletics? Not If This High School Girl Can Help It
(Alliance Defending Freedom) These girls are losing their spots at high-level competitions. But it's not because their schools don't have their particular sports. And it's not because they weren't good enough or didn't work hard enough. It's because the spots of these female athletes are being taken by biological males. (Read More)
June 20, 2019
Major homeschool resource sneaks LGBT agenda into lessons
(OneNewsNow) Home educators seeking to shield their children from harmful influences are seeing the LGBT subtly work its way into online resources they often utilize – as the Khan Academy has laced its free educational curriculum with a pro-LGBT worldview. (Read More)
June 20, 2019
The Vatican Responds to Gender Theory
(Breakpoint) For years, LGBTQIA activists and advocates have proclaimed that their view of human sexuality and Gender Theory is historically inevitable, and that any and all who resist will be swept into the dustbin of history along with the racists. (Read More)
June 20, 2019
High court avoids new case over same-sex wedding case
(OneNewsNow) The justices` action Monday keeps the high-profile case off the court`s election-year calendar and orders state judges to take a new look at the dispute between the lesbian couple and the owners of a now-closed bakery in the Portland area.
The high court`s brief order directs appellate judges in Oregon to consider last term`s Supreme Court ruling in favor of a baker from Colorado who would not make a cake for a same-sex wedding. (Read More)
June 13, 2019
Repeated, `ridiculous` challenges to IGWT continue to fall flat
(OneNewsNow) The U.S. Supreme Court says it won`t take up the latest legal dispute over the phrase "In God We Trust" being on America`s currency – and that`s "great news," says a constitutional attorney. (Read More)
June 13, 2019
Illinois' Grotesque "Reproductive Health Act"
(Breakpoint) I've mentioned a few times that the possibility that Roe v. Wade might be in play, overturned, or at least rolled back, has prompted a significant uptick in state action on abortion. Some states are moving to limit abortion, hoping to be the source of the case that will be considered by the Supreme Court. Other states are racing to ensure that unrestricted abortion remains available within their borders. (Read More)
June 13, 2019
Pinterest Fires Whistleblower Who Exposed It Censoring Pro-Life Group's Content
(LifeNews) Eric Cochran worked as a software engineer at Pinterest before he was fired for exposing its bias against pro-lifers, The Daily Caller reports.
Cochran, who is pro-life, said he was fired after the company realized that he was the whistleblower who spoke with Project Veritas. (Read More)
June 13, 2019
Maine legalizes assisted suicide
(LifeSiteNews) Democratic Gov. Janet Mills signed the Maine Death with Dignity Act on Wednesday, making the state the 10th jurisdiction to legalize assisted suicide.
When she inked the legislation, Gov. Mills brought Maine into line with Oregon, which was the first state to legalize the practice of physicians prescribing lethal medicines for patients to use to kill themselves. (Read More)
June 13, 2019
Supreme Court's Fetal Burial Decision Prompts Deeper Questions on Humanity of Unborn
(Alliance Defending Freedom) Like nothing else in life, a burial forces bereaved friends and family members to wrestle with the most important questions in life. All the more when the deceased is a child, cut off from life without ever having the chance to realize his or her full potential.
Who would she have been? What would he have been like as a father? What might she have accomplished? Whom would he have loved? (Read More)
June 13, 2019
Judge Gives Missouri's Last Abortion Clinic More Time, as State Maintains It's Unsafe
(DailySignal) In Missouri, where Republican Gov. Mike Parson is going to the mat to protect women, a judge has decided that he knows better than state health officials about the dangers of a St. Louis clinic. Exposing women to life-threatening hazards is OK, he's ruled, if it helps the abortion giant save face. (Read More)
June 06, 2019
Wisconsin Legislature Passes Bill to Stop Infanticide, Protect Babies Born Alive After Abortions
(LifeNews) The Wisconsin state legislature has a passed a bill to stop infanticide and provide medical care and treatment for babies who survive abortions. The bill passed on a 17-14 vote with every Republican voting yes except Sen. Andre Jacque, who wanted an even stronger bill, and every Democrat voting no. (Read More)
June 06, 2019
Some Women Are More Equal Than Others
(Breakpoint) One of the most important developments in American culture over the last few years has been the elevation of women. Especially since the #MeToo movement inspired victims to come forward, we've become serious about ending the harassment and silencing of women. (Read More)
June 06, 2019
Trump puts a stop to using aborted baby parts for federal research
(OneNewsNow) Research using fetal tissue that otherwise would be discarded has been funded by the government, under leadership of both political parties, for decades.
Officials said government-sponsored research by universities will be allowed to continue, subject to additional scrutiny.
But ongoing research at the National Institutes of Health involving the tissue from aborted babies would not be allowed to proceed. (Read More)
June 06, 2019
Justice Denied: The Washington Supreme Court Rules Against Barronelle Again
(Alliance Defending Freedom) What in the world is happening in the State of Washington?
Today, the Washington Supreme Court ruled against floral artist Barronelle Stutzman for the second time – putting her at the steps of the U.S. Supreme Court once again. (Read More)
June 06, 2019
$50k in flagrant damages left at Fla. Christian school
(OneNewsNow) A group of vandals flagrantly thrashed a Christian school last week in Fort Lauderdale, Florida, causing more than $50,000 in damage, with the criminals going as far as pouring milk and spilling paint all over the nonprofit facility. (Read More)
June 06, 2019
Why These 5 People Think We Shouldn't Forget Tiananmen Square
(DailySignal) Thirty years after the Tiananmen Square massacre, the Chinese government continues to commit human rights abuses. Officials burn Bibles, force hundreds of thousands of Uighur Muslims into re-education camps, and sterilize women who violate the one-child policy. (Read More)