August 29, 2014
Americans for the Defense of Israel: A Night of Solidarity
Tuesday September 2nd, 7:00pm to 8:30pm at Calvary Chapel Chino Hills
As Israel defends her borders and her right to exist, we would like to invite you to a timely, informative evening in support of the nation and people of Israel. Keynote speaker: Dennis Prager, one of America`s most respected syndicated radio talk show hosts, author and speaker. Special guests include: Consul General of Israel David Siegel, U.S. Congressman Gary Miller, and music by Psalmist Marty Goetz
Doors Open 6:00PM
Event Begins 7:00PM
Church Office
909.393.7100
Calvary Chapel Chino Hills
4201 Eucalyptus Avenue, Chino, CA 91710
August 28, 2014
Paycheck for Terrorism: $5,300 for Suicide Attack
(Daily Signal) For the first time, startling details are being made public about the millions of dollars funneled from Middle East charities to Islamic terrorists and their families.
The money was used to reward terrorists and their families after attacks on Israelis and U.S. nationals visiting Israel between 2000 and 2005 during the second intifada or Palestinian uprising.
August 28, 2014
Tired of Being Victims, Iraqi Christians Arm Themselves to Fight ISIS; `Talking About Jesus and Peace Is Not Enough,` They Say
(Christian Post) - Tired of being slaughtered like sheep and chased from a place they have called home for two millennia, some Christian groups in northern Iraq have decided to take up arms to defend their place in the war-torn country from the terror of ISIS.
August 28, 2014
After Losing to Hobby Lobby, Obama Admin Pushes Crippling Fines for HHS Mandate Violators
(LifeNews) After losing to Hobby Lobby at the Supreme Court in a case about whether certain businesses who object to paying for abortion-causing drugs for their employees must follow the HHS mandate, the Obama administration has revised the HHS mandate rules.
August 28, 2014
Home Invasion
(CitizenLink) Government officials fine a family $13,000 and tell them they no longer have control over what happens in their own home – because it happens to be part of a family business. Hear from the Gifford family and also Jason McGuire of New Yorkers for Constitutional Freedoms.
August 28, 2014
Boko Haram Declares `Islamic Caliphate` in Captured Christian Town in Nigeria
(Christian Post) Nigerian terrorist group Boko Haram has declared an "Islamic Caliphate" in the predominantly Christian town of Gwoza, which it seized earlier in August and slaughtered over 100 civilians.
August 28, 2014
A Darker Iraq: Light of Christian Faith Going Out Fast
(CBN News) While the Obama administration tries to figure out if targeting terrorists is worthwhile, thousands of refugees are suffering across northern Iraq.
Talk to anyone who has fled the Islamic State and they`ll share their story of tragedy and suffering.
August 28, 2014
Pro-`gay` strategy calculated to draw in vulnerable students, says activist
(OneNewsNow) A Massachusetts family values advocate says it`s no accident that so many students announce that they are homosexuals.
August 28, 2014
7 Harmful Side Effects Pot Legalization Has Caused in Colorado
(Daily Signal) There is more bad news out of Colorado regarding the negative impact of marijuana legalization.
August 28, 2014
Ragamuffin
(Breakpoint) A new film depicts the life of a beloved musician whose songs Christians have sung for years—and reminds us of the mercy of our Awesome God.
August 28, 2014
CA may decide for parents: Your kindergartner IS going to school
(OneNewsNow) Last week, the California State Senate passed the mandatory kindergarten bill, AB 1444, which was pushed by an overwhelming majority of Senate Democrats. If passed in its current form, it would require – beginning with the 2016-17 school year – a child to have completed one year of kindergarten before being admitted to the first grade.
August 28, 2014
Respectable Barbarism
(Breakpoint) We've all been shocked by the barbarism we've seen committed in the name of Islam. But what about the respectable barbarism we see around us every day?
August 28, 2014
U.N. Report: Syrian Children Forced to Watch ISIS Beheadings
(CNS News) - The Islamic State in Iraq and the Levant commonly carries out public executions in its Syrian stronghold on Fridays, forcing children to watch as victims are beheaded or shot at close range. Corpses are then displayed on crucifixes and decapitated heads exhibited on sticks for days afterwards.
August 28, 2014
Benham Brothers: Pro-Life People are Not Anti-Women, We Lay Our Lives Down for Them
(Life News) - Remember the Benham brothers? They were the Christian identical twin brothers set to host a new program called Flip It Forward, the show HGTV cancelled because the hosts of the program are pro-life.
August 28, 2014
PA Official Opposes Joining ICC so as to `Shoot Israelis`
(Israel National News) - A senior Palestinian Authority (PA) official last Friday opposed his organization`s aspirations to sue Israel for "war crimes" at the International Criminal Court (ICC). His reason - such a move might prevent Arabs under PA jurisdiction from "shooting Israelis."
August 25, 2014
The Plight of Christians in Iraq and Africa
(Breakpoint) In a recent New York Times op-ed, Ronald Lauder, the president of the World Jewish Congress, asked "Why is the world silent while Christians are being slaughtered in the Middle East and Africa?"
August 22, 2014
Ex-CIA Officer: `There Are ISIS Sleeper Cells In This Country`
(Newsmax) A former CIA officer said Thursday he has no doubt Islamic State (ISIS) sleeper cells are already planted on U.S. soil.

An unnamed U.S. intelligence official told CNN there`s already an indication of ISIS sleeper cells in Europe that could target U.S. embassies and other American interests.
August 22, 2014
Rockets Barely Miss Packed Israeli Kindergarten
(Israel National News) - A salvo of rockets landed close to a packed Israeli kindergarten in the south on Friday, breaking the calm after a relatively quiet night.
A five-rocket salvo saw the Iron Dome intercept two rockets over Ashkelon. Three rockets struck the western Negev; one of them landed just 12 meters (roughly feet) from a packed kindergarten. Luckily, all children and staff are safe; the building was protected from rocket fire and all of the occupants were in safe areas.
August 22, 2014
British Muslims Enlisting to Fight for ISIS; Find Jihadi Sub-Culture `Cool`
(Christian Post) - There are now reportedly more British Muslims fighting for terror group ISIS than Britain`s military, an issue that some British Muslim leaders have recognized and warned that youngsters are being drawn by the idea that the jihadi sub-culture is "cool."
August 21, 2014
Darwin`s Doubt
(Breakpoint) "Bill Nye the Science Guy" wrapped up its twentieth anniversary year recently. Nye has done great work encouraging kids to pursue careers in the natural sciences, but has also in recent years become somewhat of a fundamentalist of secularism, particularly in his promotion of Darwinian evolution.
August 21, 2014
Michelle Duggar: reject Arkansas' dangerous transgender 'bathroom bill'
(LifeSite News) Michelle Duggar, the star of TLC`s 19 Kids and Counting, recorded a message urging citizens in her hometown to oppose a new transgender "anti-discrimination" ordinance that would allow biological males to use the restrooms, public showers, and changing rooms of the opposite sex.
August 21, 2014
For Yazidis, Christians: `They Cut Us Like Sheep`
(CBN News) UN BAJID KANDALA REFUGEE CAMP, Northern Iraq -- It looks like a scene out of the Bible -- a modern-day exodus.
Tens of thousands of Yazidis made the 100-mile trek from Mt. Sinjar all the way to the United Nations refugee camp on the northern border.
August 21, 2014
Feminist Professor Who Assaulted Pro-Lifers Sentenced to Three Years Probation and Anger Management
(LifeNews) University of California Santa Barbara Professor of Feminist Studies, Mireille Miller-Young, has been sentenced in a criminal case in connection with an assault on pro-life young people who took the pro-life message to the UCSB campus.
August 21, 2014
Amendment doesn't stand up to anti-marijuana arguments
(OneNewsNow) An anti-marijuana group hopes educated voters will vote no on a proposed Florida constitutional amendment that could open the door for legalizing pot.
August 21, 2014
The `Asphyxiation of Hope`
(Breakpoint) One of the world's favorite comedians took his own life. It makes me very sad. But it also makes me determined to get the word out about clinical depression.
August 21, 2014
Suffering of Christians by ISIS Terrorists Is `Unbelievable and Makes Me Cry,` Says Open Doors Field Worker
(Christian Post) A field worker with persecution watchdog group Open Doors helping refugees in Iraq has spoken out about the "unbelievable" suffering going on in the country, which is under attack by the Islamic State terrorist group, which is better known as ISIS.
August 21, 2014
After 30 Years Late-Term Abortion Clinic Stops Surgical Abortions Killing Babies
(LifeNews) Once again proving you don't need an abortion ban to stop abortions, a pro-life law in Ohio has successfully stopped surgical abortions at a late-term abortion clinic that couldn't comply with the health and safety measure to protect women and unborn children.
August 21, 2014
Next year, Nanaimo council won't block Leadercast over Chick-fil-a sponsorship
(Life Site News) - Nanaimo City Council has evidently decided its reputation has taken enough of a hit after it decided to cancel a simulcast leadership conference in May featuring world renowned speakers and that was viewed by 100,000 people across Canada and the U.S., because of unproven allegations of "homophobia."
August 21, 2014
Syria's child brides in Zaatari refugee camp speak up
(Al Arabiya News) - Child marriages have become popular among Syrians living in refugee camps in neighboring Jordan and Lebanon, and the trend is rising at an alarming rate, according to recent U.N. reports.
August 21, 2014
Abduction of Nuns in Syria Aims to Force Christians to Emigrate
(Christian Post) - Patriarch Theophilos III of Jerusalem and Jordan condemned the kidnapping 12 nuns from the monastery of St. Takla in Maaloula, Syria, adding that the goal of this crime is to harass Christians and push them to emigrate.


August 21, 2014
Israel Air Strike Kills Three Top Hamas Commanders Following Ceasefire Collapse
(Christian Post) - An Israeli air strike in the Gaza Strip on Thursday has killed three top Hamas commanders that it had identified as having "planned deadly attacks against Israeli civilians." Israel and the Palestinian militant group have resumed fighting following the collapse of a 10-day ceasefire.
August 21, 2014
Richard Dawkins Doubles Down: "Moral and Sensible Choice" is to Abort Babies With Down Syndrome
(Life News) Richards Dawkins is doubling down on his controversial comments yesterday suggesting that parents of babies with Down Syndrome should "abort them and try again." Today, Dawkins says aborting babies with Down syndrome is the "moral and sensible" choice.
August 13, 2014
ISIS Militants Issue Death Threats Against Pastor Saeed from Within Rajai Shahr Prison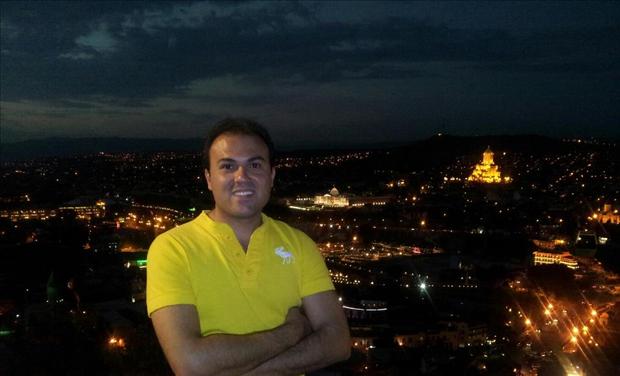 (ACLJ) Brutal ISIS militants are issuing death threats against American Pastor Saeed Abedini from within the Iranian prison.
The same barbaric jihadists that are perpetrating mass genocide against Christians in Iraq are now targeting Pastor Saeed because he is a Christian and an American.
August 15, 2014
Leader: ISIS is 'Systematically Beheading Children` in `Christian Genocide`
(CNS News) "Christianity in Mosul is dead, and a Christian holocaust is in our midst," said Mark Arabo, a Californian businessman and Chaldean-American leader. In an interview with CNN`s Jonathan Mann, he called what`s happening in Iraq a "Christian genocide" and said "children are being beheaded, mothers are being raped and killed, and fathers are being hung."
August 15, 2014
IRS says 99 churches worthy of `high priority examination`
(OneNewsNow) Kristina Arriaga, executive director of The Becket Fund, points out that a lawsuit filed against the IRS by an atheist group has revealed the IRS is investigating some churches for allegedly violating the Johnson Amendment.
August 15, 2014
California May Force Catholic Universities to Pay for Abortions
(LifeNews) Two California Catholic universities–Santa Clara and Loyola–want not to cover "elective" abortion in their health insurance policies.
That won't do! After first giving its OK, California may now try to force them.
August 15, 2014
Legal Pot Burning Through the Future of Colo. Youth?
(CBN News) Seven months have passed since Colorado stores began selling marijuana for recreational use. Money appears to be pouring in, but opponents say the negative consequences outweigh the economic benefits.
August 15, 2014
Crunching Common Core's Numbers
(FRC) It's now an easy to thing to say the much-publicized Common Core State Standards Initiative lacks educational exactingness. Once upon a time, Americans were led to believe that the standards were deeper, more rigorous, and internationally benchmarked.
August 15, 2014
Attorney files suit on behalf of `Chick-fil-A` sergeant
(OneNewsNow) An organization for military veterans has filed suit on behalf of U.S. Army Master Sgt. Nathan Sommers, who became famous last fall for serving Chick-Fil-A sandwiches at his promotion ceremony.

August 15, 2014
Self-Defense Against Jihadist Killing Is Religious Obligation
(CNS News) "Children are being beheaded, mothers are being raped and killed, and fathers are being hung and crucified. Entire Christian and non-Muslim communities are being decimated by the radical Muslim group, ISIS."
August 15, 2014
Film depicts evolutionists` campus attack on creation, faith
(OneNewsNow) Stoking yet another fire in the creation vs. evolution debate, Christian filmmaker Rich Christiano tackles the stealth battle waged on Christian faith behind college classroom doors with his latest title, A Matter of Faith, which hits theaters nationwide in early October.
August 15, 2014
Darryl Strawberry Finds a Savior
(Breakpoint) In 1980, the New York Mets selected an 18-year-old baseball phenom, Darryl Strawberry, with the first pick in the Major League draft.
August 15, 2014
Education Expert: Removing Bible, Prayer from Public Schools Has Caused Decline
CNSNews) – Education expert William Jeynes said on Wednesday that there is a correlation between the decline of U.S. public schools and the U.S. Supreme Court's 1962 and 1963 decision that school-sponsored Bible reading was unconstitutional.
August 15, 2014
UPDATE: School Internet Filter Turned off for Book, Honors Sex Ed Suggested
(Pacific Justice Institute) Fremont, CA--At a packed school board meeting in the Bay Area last night, new revelations from school officials only stoked parents' outrage over a controversial textbook.
August 15, 2014
Black pastor: We`ve been sold a `bill of goods` by liberals
(OneNews Now) In contrast to a liberal talking point he says many in the African American community have bought into, a black pastor and author stands firm on his conviction that civil rights and "gay marriage" are two separate issues.
August 14, 2014
5-Year-Old Christian Boy Cut in Half by ISIS Terrorists
(Christian Post) - A 5-year-old boy, who`s the son of a founding member of St. George`s Anglican Church in Baghdad, was slaughtered by Islamic State terrorists, better known as ISIS, who cut the boy in half during an attack on the Christian town of Qaraqosh.
August 15, 2014
IRS Would Lose in Court Battle Against Churches Over `Pulpit Freedom,` Says NRB Head
(Christian Post) Churches would win a case against the Internal Revenue Service if the government agency revokes their tax-exempt statuses for political speech, National Religious Broadcasters President Jerry Johnson predicted amid news that the IRS has agreed to investigate churches that engage in political talk.
August 14, 2014
Christian College That Refused to Obey Obama HHS Mandate Wins Legal Battle
(Life News) - A Christian college that refused to obey the Obama administration's HHS mandate, compelling it to pay for abortion-causing drugs for its employees, won a legal battle yesterday in its lawsuit.
August 14, 2014
US Post Offices Reportedly Refusing Mail to Israel
(Israel National News) - The Anti-Defamation League (ADL) has written to complain to the US Postmaster General, after receiving widespread reports that US post offices around America have been refusing to accept mail to Israel.
August 14, 2014
No change in policy on weapons deliveries to Israel, US says
(Jerusalem Post) - Israeli officials on Thursday reaffirmed the oft-repeated mantra that under the Obama administration, US-Israel security ties have never been better, even as The Wall Street Journal reported that the White House is holding up the sale of Hellfire air-to-surface missiles to Jerusalem.
August 14, 2014
Man Wanted for War Crimes in Rwanda Caught Crossing Northern U.S. Border
(CNS News) - A Rwandan man wanted for his alleged role in his country`s 1994 genocide was apprehended in northeastern Maine last week after illegally crossing the U.S.-Canadian border.
August 15, 2014
Plight of those facing forced abortion brought before U.N.
(OneNews Now) The victims of forced abortion and sterilization in China have an American voice speaking up for them at the United Nations.
China`s family planning policy limits most couples to one child, with few exceptions. If there is a second pregnancy, a woman is ordered to abort. If she doesn`t, the police come calling, forcibly taking her to a surgical clinic and aborting her baby. Sometimes the father is also sterilized.
August 07, 2014
`Free Palestine` Protesters Silenced by Spontaneous Pro-Israel Rally by Jewish Store Owners in NYC (VIDEO)
(Christian Post) - Anti-Israel demonstrators targeted Jewish-owned businesses in NYC`s diamond district last week chanting `free Palestine` and were met with a spontaneous pro-Israel rally by the community that silenced them.
August 06, 2014
IRS to Churches: Be Audit You Can Be
(FRC) Most of us would love to get the IRS to go to church -- but not to censor what`s being said there! Unfortunately, that seems to be the next stop on the agency`s intimidation tour, thanks to a new settlement between the President`s favorite tax bullies and the extremists at the Freedom From Religion Foundation (FFRF).
August 06, 2014
Ben Carson: We Called Ancient Civilizations Heathens Because They Sacrificed Babies, But We Abort Them
(LifeNews) Dr. Ben Carson has a way of putting things in perspective that endears him to pro-life activists. The neurosurgeon and the author of six best-selling books makes another compelling point about the issue of abortion that is sure to have everyone who opposes abortion concurring.
August 06, 2014
Gambling, Drugs, and Odd Political Bedfellows
(Breakpoint) What do legalized gambling and legalized pot have in common? They fill government coffers and fuel social pathologies -- all in the name of personal freedom.
August 06, 2014
Media War: Where Are All the Hamas Fighters?
(CBN News) In all of the disturbing and emotional images coming out of the Gaza fighting, one major issue that no major media outlet asks about is missing: Where are those fighting for Hamas?
For more than a month, Israel`s efforts to stop Gaza rocket fire and destroy Hamas tunnels has made headlines and led newscasts around the world.
August 06, 2014
Debate on Houston`s LGBT law far from settled
(OneNewsNow) Mayor Annise Parker pushed through an ordinance providing special rights for homosexuals and transgendered people, although the opposition was strong and loud. According to Jonathan Saenz of Texas Values, the openly homosexual mayor thwarted citizens` efforts to negate the ordinance.
August 06, 2014
The Government's Judgment of Religion
(FRC) Others have written about the threats posed to religious liberty by the President's Executive Order prohibiting federal contractors from discriminating on the basis of so-called "sexual orientation" or "gender identity" and by the White House's refusal to provide a more robust religious liberty exception. However, the administration's interpretation of the effect of the executive order is even more troubling. In fact, the administration's interpretation could very well turn religious liberty on its head.
August 06, 2014
Target publicly endorses homosexual marriage
(OneNewsNow) Target Corp. is adding its name to a legal defense of gay marriage, joining other large companies that are taking a stand, just four years after the retailer came under criticism for supporting a strident opponent of same-sex unions.
August 06, 2014
Attorneys represent UK Christian disciplined as `bully` for sharing her faith
(OneNewsNow) A Christian medical worker in the United Kingdom is appealing a disciplinary action against her for praying with a Muslim employee.

August 06, 2014
The Ongoing Struggle vs. The End Game
(FRC) Several years ago I read this letter on the Priests for Life website. It gives readers a chilling look at what the future might hold, Frighteningly, the contents of this letter are becoming reality more and more each day.
August 06, 2014
American doc with Ebola has heart to help the nations
(OneNewsNow) An American doctor who contracted Ebola and is being hailed as a hero is living out the "normal Christian life," says a spokesman for the Christian Medical Association.