May 14, 2015
School Board To Parents: "The Gov`t Made Me Do It"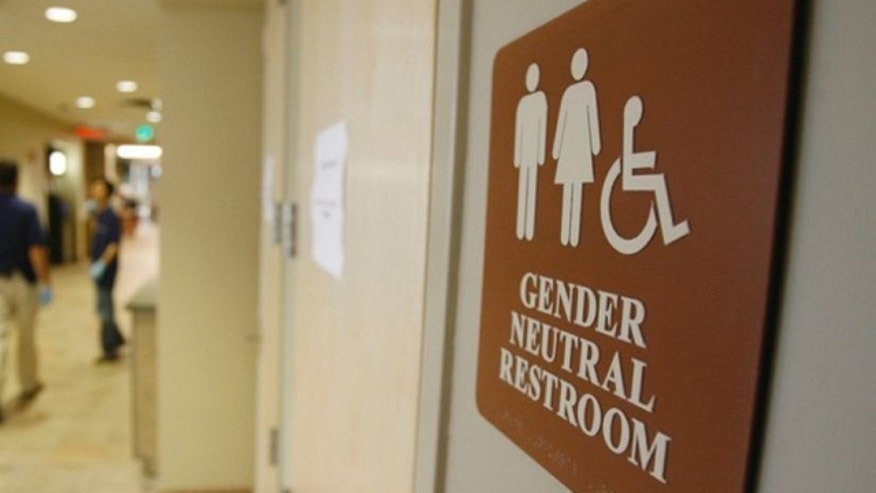 (Faith & Freedom) Parents and concerned citizens are outraged. The school board actually summoned the police to help control and keep order at last Thursday`s school board meeting.

School Board Chair Tamera Derenak Kaufax explained the action she and the board was taking was intended to "protect our students and staff from discrimination."
May 15, 2015
Pain-Capable Bill Clears First Legislative Hurdle
(CBN News) A bill to protect unborn babies older than 20 weeks has passed its first hurdle.....House Speaker John Boehner, R-Ohio, trumpeted the act as being quite consequential.
"H.R. 36 is the most pro-life legislation ever to come before this body," the top Republican said of the bill.
Bill sponsor Rep. Trent Franks, R-Ariz., said, "We have given these little babies less legal protection from unnecessary cruelty than the protection we have given farm animals under the Federal Humane Slaughter Act."
May 14, 2015
The New Totalitarians
(Breakpoint) In the first century, Jesus was asked whether the Jewish people, who were under pagan, Roman occupation, should pay taxes to Caesar. The Lord, of course, said we are to render unto Caesar what is Caesar's, and unto God what is God's. But in 21st century America, Caesar is angling for a better deal—and he's getting it.
May 14, 2015
Brave new kindgergarten: After story time is `transphobic` pledge
(OneNewsNow) A primary school in England is causing uproar after students as young as three years old were asked to sign a pledge to never use "transphobic" language.
But that would never happen in the U.S., right?
May 14, 2015
Alveda King: My Angry Mother Chose Life
(CNSNews) My mother was not only angry in 1950, she was pregnant and scared; seeking a D&C. Thank God my Granddaddy Dr. Martin Luther King, Sr. had seen me in a dream in 1947; and he was looking and waiting for me.
May 14, 2015
From Serving Others to Serving Self
(Breakpoint) Most people who look at the cultural decline of the United States will say it started in the 1960s with the sexual revolution and the drug culture. But according to New York Times columnist David Brooks, it began not in the psychedelic Sixties, but in the frumpy Forties.
May 14, 2015
"22 Weeks" New Pro-Life Evidence
(The Stand) A new study has found that a small number of very premature babies are surviving earlier outside the womb than doctors ever thought possible, according to a recent report in the New York Times—impacting the abortion debate in America and right to life efforts across the nation.
May 14, 2015
The One Thing Euthanasia Activists Don't Want You to Know About Their Push for Assisted Suicide
(LifeNews) Once a society accepts killing as an answer to human suffering, the caste of killables never stops expanding. Thus, in the Netherlands and Belgium, doctors not only euthanize the terminally ill, but also the elderly "tired of life," the disabled, and the mentally ill.
May 14, 2015
Actor Denzel Washington: "Put God First"---Public Says "No"?
(Faith & Freedom) In the commencement speech Sunday at Dillard University, Academy Award-winning actor Denzel Washington told the graduates to "put God first" in everything they do---adding everything he has accomplished in his life was due to "the grace of God."
May 14, 2015
Is fatherlessness feeding social unrest?
(OneNewsNow) Digging deeper into why young black men were prime for this manipulation, Dr. Fagan says it is because of the massive breakdown of the family and self-control. He sums it up with one word: fatherlessness.
May 14, 2015
214 of 234 freed Boko Haram captives pregnant, used as sex slaves
(OneNewsNow) The United Nations Populations Fund announced that 234 women and children were rescued on April 28 and transported to a refugee camp in Yola along Nigeria's eastern border, where they are receiving much-needed medical treatment.
May 14, 2015
Transforming Education Beyond Common Core: Arne Duncan's "Classroom of the Future"
(Selous Foundation) Replacing our traditional ways of learning, through reading, writing, and study – contemplative and solitary activities—are the communal and hands-on activities promoted in Common Core and now digital learning. Both Common Core and digital learning serve to obscure a large part of the reason for the achievement gap: reading ability. Students who are poor readers lag in other subjects. To cover up this inability, Common Core emphasizes "speaking and listening skills."
May 14, 2015
Defying ISIS
(Breakpoint) What's happening to our brothers and sisters in Iraq and Syria is nothing short of a Christian holocaust. Thousands and thousands of Christian men, women, and children are being beheaded, crucified, raped, and sold into slavery by ISIS.
May 14, 2015
States paying $5M to `gay` activists opposing marriage
(OneNewsNow) Advocates of natural marriage are finding that their tax dollars are supporting same-sex "marriage" activists, with more than 5 million state-funded dollars lining the pockets of attorneys hired to tear down marriage amendments from coast to coast.
May 09, 2015
Pastor Jack Hibbs Testifies Before the California Assembly Health Committee
Click on picture to watch.
California Banks on Obama Administration Not Enforcing Abortion Conscience Law
(RedState - Casey Mattox) Last week in Sacramento, California, legislators and abortion advocates finally explained how they square the state's new abortion insurance mandate with a federal law prohibiting it. They believe they can count on the Obama administration not to enforce the law.
On Aug. 22, 2014, the California Department of Managed Health Care issued an order requiring every health insurance plan licensed in California to cover all legal abortions. The consequence of this order was that even churches in California were immediately forced to cover elective abortions in their insurance plans for their employees.
May 07, 2015
Objective in Calif.: `Reclaim essential privacy rights`
(OneNewsNow) "This new initiative is about respecting and protecting the privacy of boys and girls in the restrooms, locker rooms, and showers in public schools," says attorney Brad Dacus of the Pacific Justice Institute. "But it`s also about protecting adults who are using public restrooms in not wanting someone from the opposite biological sex to prance in and visually violate them."
May 07, 2015
"It is Going to Be an Issue" — Supreme Court Argument on Same-Sex Marriage Puts Religious Liberty in the Crosshairs
(Albert Mohler) "It is … it is going to be an issue." With those words, spoken yesterday before the Supreme Court of the United States, the Solicitor General of the United States announced that religious liberty is directly threatened by the legalization of same-sex marriage.
May 07, 2015
ABC Family Continues to Produce Anti-Family Programs
(The Stand) Obviously, ABC Family Channel is attempting to desensitize America's youth. They haven't let up, so neither will 1MM. ABC Family Channel's lineup includes several anti-family programs as well as airing movies such as "Pretty Woman" (about a hooker in Beverly Hills).
May 07, 2015
Baltimore`s Unsung Peacemakers
(Breakpoint) Being the author of biographies on William Wilberforce and Dietrich Bonhoeffer makes it especially tough for me to witness what a nation of spectators America has become. You see, both of these men looked at the condition their societies were in, and did something. They didn`t simply curse the darkness, as the saying goes. They lit candles.
May 07, 2015
Citizenship Exam Mangles Constitution
(The Stand) Through bureaucratic legerdemain, immigration bureaucrats have actually altered the very words of the First Amendment in a way that severely limits a fundamental and unalienable civil right.
The test now refers to "freedom of worship" as one of the rights which belong to "everyone who lives in the United States." But that's not what the Constitution guarantees at all.