August 25, 2014
The Plight of Christians in Iraq and Africa
(Breakpoint) In a recent New York Times op-ed, Ronald Lauder, the president of the World Jewish Congress, asked "Why is the world silent while Christians are being slaughtered in the Middle East and Africa?"
August 22, 2014
Ex-CIA Officer: `There Are ISIS Sleeper Cells In This Country`
(Newsmax) A former CIA officer said Thursday he has no doubt Islamic State (ISIS) sleeper cells are already planted on U.S. soil.

An unnamed U.S. intelligence official told CNN there`s already an indication of ISIS sleeper cells in Europe that could target U.S. embassies and other American interests.
August 22, 2014
Rockets Barely Miss Packed Israeli Kindergarten
(Israel National News) - A salvo of rockets landed close to a packed Israeli kindergarten in the south on Friday, breaking the calm after a relatively quiet night.
A five-rocket salvo saw the Iron Dome intercept two rockets over Ashkelon. Three rockets struck the western Negev; one of them landed just 12 meters (roughly feet) from a packed kindergarten. Luckily, all children and staff are safe; the building was protected from rocket fire and all of the occupants were in safe areas.
August 22, 2014
British Muslims Enlisting to Fight for ISIS; Find Jihadi Sub-Culture `Cool`
(Christian Post) - There are now reportedly more British Muslims fighting for terror group ISIS than Britain`s military, an issue that some British Muslim leaders have recognized and warned that youngsters are being drawn by the idea that the jihadi sub-culture is "cool."
August 21, 2014
Darwin`s Doubt
(Breakpoint) "Bill Nye the Science Guy" wrapped up its twentieth anniversary year recently. Nye has done great work encouraging kids to pursue careers in the natural sciences, but has also in recent years become somewhat of a fundamentalist of secularism, particularly in his promotion of Darwinian evolution.
August 21, 2014
Michelle Duggar: reject Arkansas' dangerous transgender 'bathroom bill'
(LifeSite News) Michelle Duggar, the star of TLC`s 19 Kids and Counting, recorded a message urging citizens in her hometown to oppose a new transgender "anti-discrimination" ordinance that would allow biological males to use the restrooms, public showers, and changing rooms of the opposite sex.
August 21, 2014
For Yazidis, Christians: `They Cut Us Like Sheep`
(CBN News) UN BAJID KANDALA REFUGEE CAMP, Northern Iraq -- It looks like a scene out of the Bible -- a modern-day exodus.
Tens of thousands of Yazidis made the 100-mile trek from Mt. Sinjar all the way to the United Nations refugee camp on the northern border.
August 21, 2014
Feminist Professor Who Assaulted Pro-Lifers Sentenced to Three Years Probation and Anger Management
(LifeNews) University of California Santa Barbara Professor of Feminist Studies, Mireille Miller-Young, has been sentenced in a criminal case in connection with an assault on pro-life young people who took the pro-life message to the UCSB campus.
August 21, 2014
Amendment doesn't stand up to anti-marijuana arguments
(OneNewsNow) An anti-marijuana group hopes educated voters will vote no on a proposed Florida constitutional amendment that could open the door for legalizing pot.
August 21, 2014
The `Asphyxiation of Hope`
(Breakpoint) One of the world's favorite comedians took his own life. It makes me very sad. But it also makes me determined to get the word out about clinical depression.
August 21, 2014
Suffering of Christians by ISIS Terrorists Is `Unbelievable and Makes Me Cry,` Says Open Doors Field Worker
(Christian Post) A field worker with persecution watchdog group Open Doors helping refugees in Iraq has spoken out about the "unbelievable" suffering going on in the country, which is under attack by the Islamic State terrorist group, which is better known as ISIS.
August 21, 2014
After 30 Years Late-Term Abortion Clinic Stops Surgical Abortions Killing Babies
(LifeNews) Once again proving you don't need an abortion ban to stop abortions, a pro-life law in Ohio has successfully stopped surgical abortions at a late-term abortion clinic that couldn't comply with the health and safety measure to protect women and unborn children.
August 21, 2014
Next year, Nanaimo council won't block Leadercast over Chick-fil-a sponsorship
(Life Site News) - Nanaimo City Council has evidently decided its reputation has taken enough of a hit after it decided to cancel a simulcast leadership conference in May featuring world renowned speakers and that was viewed by 100,000 people across Canada and the U.S., because of unproven allegations of "homophobia."
August 21, 2014
Syria's child brides in Zaatari refugee camp speak up
(Al Arabiya News) - Child marriages have become popular among Syrians living in refugee camps in neighboring Jordan and Lebanon, and the trend is rising at an alarming rate, according to recent U.N. reports.
August 21, 2014
Abduction of Nuns in Syria Aims to Force Christians to Emigrate
(Christian Post) - Patriarch Theophilos III of Jerusalem and Jordan condemned the kidnapping 12 nuns from the monastery of St. Takla in Maaloula, Syria, adding that the goal of this crime is to harass Christians and push them to emigrate.


August 21, 2014
Israel Air Strike Kills Three Top Hamas Commanders Following Ceasefire Collapse
(Christian Post) - An Israeli air strike in the Gaza Strip on Thursday has killed three top Hamas commanders that it had identified as having "planned deadly attacks against Israeli civilians." Israel and the Palestinian militant group have resumed fighting following the collapse of a 10-day ceasefire.
August 21, 2014
Richard Dawkins Doubles Down: "Moral and Sensible Choice" is to Abort Babies With Down Syndrome
(Life News) Richards Dawkins is doubling down on his controversial comments yesterday suggesting that parents of babies with Down Syndrome should "abort them and try again." Today, Dawkins says aborting babies with Down syndrome is the "moral and sensible" choice.
August 13, 2014
ISIS Militants Issue Death Threats Against Pastor Saeed from Within Rajai Shahr Prison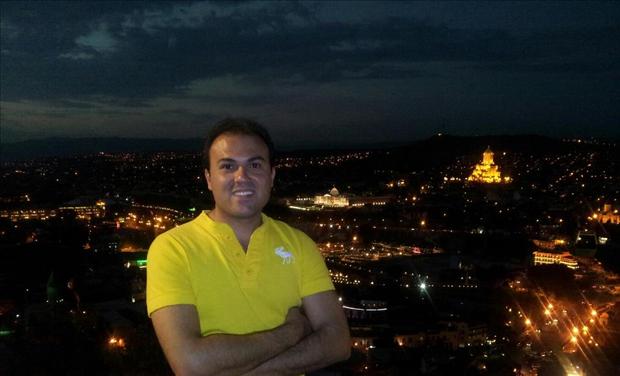 (ACLJ) Brutal ISIS militants are issuing death threats against American Pastor Saeed Abedini from within the Iranian prison.
The same barbaric jihadists that are perpetrating mass genocide against Christians in Iraq are now targeting Pastor Saeed because he is a Christian and an American.
August 15, 2014
Leader: ISIS is 'Systematically Beheading Children` in `Christian Genocide`
(CNS News) "Christianity in Mosul is dead, and a Christian holocaust is in our midst," said Mark Arabo, a Californian businessman and Chaldean-American leader. In an interview with CNN`s Jonathan Mann, he called what`s happening in Iraq a "Christian genocide" and said "children are being beheaded, mothers are being raped and killed, and fathers are being hung."
August 15, 2014
IRS says 99 churches worthy of `high priority examination`
(OneNewsNow) Kristina Arriaga, executive director of The Becket Fund, points out that a lawsuit filed against the IRS by an atheist group has revealed the IRS is investigating some churches for allegedly violating the Johnson Amendment.