November 17, 2017
VICTORY: Maine School District Acknowledges Right of Employee to Say, "I Will Pray for You"
(FirstLiberty.org) Last week, the Augusta, Maine School Department acknowledged Toni Richardson's First Amendment right to privately discuss faith in conversations with coworkers.
This acknowledgment came in an updated memorandum. Richardson, a First Liberty Institute client and special education employee, had been reprimanded for telling a coworker—who at the time attended the same church—"I will pray for you." (Read more)
November 16, 2017
The Verdict Is in on Trump`s Judges
(FRC) If Republicans don`t appreciate Donald Trump now, they will later. That`s when his biggest accomplishment -- the courts -- will reap the most rewards. For the last 10 months, the White House has been working at a frantic pace to confirm originalist judges, a quest that`s not only making history -- but securing it. (Read More)
November 16, 2017
Impressive Museum of the Bible Opening in Washington, D.C.
(Family Policy Alliance) Just two blocks off the National Mall, within walking distance of the U.S. Capitol and the sprawling Smithsonian Institution, The Museum of the Bible will open its doors to the public on November 17. (Read More)
November 16, 2017
The Adoption Tax Credit and Lessons Learned
(Breakpoint) If you think Christians should avoid politics, then it's time to learn a lesson from the saga of the Adoption Tax Credit.
On November 9th, the House and Senate agreed that the Adoption Tax Credit would not be changed in any upcoming tax legislation. Now the reason that the threat of rescinding the credit was itself rescinded was the strong opposition by pro-life and pro-adoption forces who protested, and did so vigorously. (Read More)
November 16, 2017
Environmental activism gone amok: `Kids bad for Earth`
(OneNewsNow) In an op-ed published by NBCNews.com, Travis Rieder, Ph.D. at the Berman Institute of Bioethics at Johns Hopkins University, says "science proves kids are bad for Earth ... morality suggests we stop having them." (Read More)

November 16, 2017
Can Our Government Impose "Compelled Speech" Regarding Abortion And Same-Sex Marriage?
(Faith & Freedom) Monday, David French wrote in the National Review, "Today, we must pause and consider an important constitutional moment."

This "moment" involves whether our government can force biblical Christians to advocate for abortion in California and elsewhere.

And if our government can force biblical Christian Jack Phillips to celebrate homosexuality and same-sex "marriage" by creating a cake for their celebration. (Read More)
November 16, 2017
FBI Begins Possible Investigation of Planned Parenthood Selling Aborted Baby Parts
(LifeNews) The FBI is seeking documents from Congress after it held hearings on the Planned Parenthood abortion business selling the body parts of aborted babies for profit — potentially breaking both federal and state laws in so doing. (Read More)
November 09, 2017
Urge Congress to Restore the Adoption Tax Credit!
(Family Policy Alliance) Inexplicably, the Republican tax-cut bill has a glaring problem for those who care about families and life: the elimination of the Adoption Tax Credit.
The credit, which costs a relatively small $355 million, has had an enormously positive effect by making it more manageable for families to handle the exorbitant financial costs of adoption. (Read More)
November 09, 2017
The Left`s Politics of Preying
(FRC) Adversity does not build character, James Lee Allen wrote, it reveals it. That`s become painfully clear in the last 24 hours, as many liberals seem intent on showing the country just how little they`ve learned about Americans since last year`s election. The party that thought calling voters "deplorable" was a winning strategy is back at it... (Read More)
November 09, 2017
PP Affirms Racist Roots
(Faith & Freedom) Growing up in Washington`s Yakima Valley---the apple capital of the world---I often heard the phrase, "An apple never falls far from the tree."

Planned Parenthood recently sent out this tweet:
"If you`re a black woman in America, it`s statistically safer to have an abortion than to carry a pregnancy to term or give birth." (Read More)
November 09, 2017
Abortion Activists: Don't Help Children Via Operation Christmas Child Because Franklin Graham is Pro-Life
(LifeNews) Hull Daily Mail reports some people in its Yorkshire, England readership community are angry about the charity's conservative values and urging others to stop donating the Christmas shoe boxes for needy children. (Read More)
November 09, 2017
Gender, Language and Ideology
(Breakpoint) An important French institution recently warned the French people of a "deadly danger" in their midst that puts an important part of French life in "mortal peril." The danger being referred to isn't Islamist terrorism or even an over-fondness for Jerry Lewis movies—it's the attempt to modify the French language in keeping with contemporary political sensibilities. (Read More)
November 09, 2017
Speaking hope to believers who face persecution every day
(OneNewsNow) The "Orange Letter Campaign" is meant to comfort and inspire persecuted Christians and their families. The name stems from the orange jumpsuits worn by 21 Coptic Christians martyred by ISIS in 2015. (Read More)

November 09, 2017
Pro-abortion campaign fizzling over own fakeness
(OneNewsNow) The snarky campaign "Expose Fake Clinics," which began over the summer, has flooded pro-life clinics with rude phone calls and posted negative reviews on social meda. (Read More)

November 01, 2017
Support Real Impact`s Effort to Defend Prayer!
REAL IMPACT has partnered with the THE LET US PRAY FOUNDATION as they raise funds to support the fight against the lawsuit by a local atheist to prohibit Chino Valley Unified School District`s prayer during school board invocations.
Watch BECAUSE OF GRÁCIA today!
A portion of the proceeds
​from streaming fees* directly supports
THE LET US PRAY FOUNDATION.
November 02, 2017
New Phone APP Delivers Abortion Pills To Teens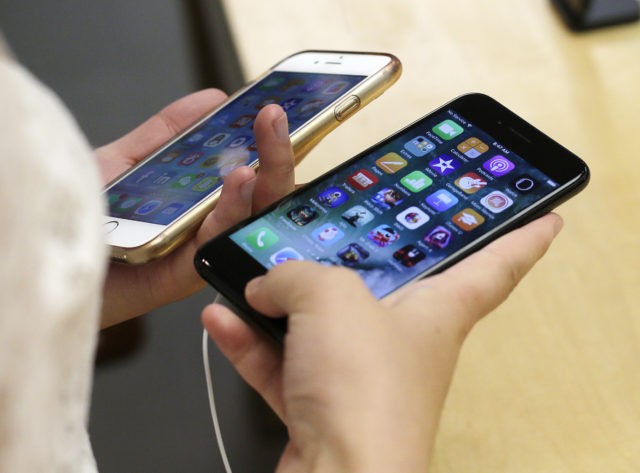 (Faith & Freedom) A new phone app now delivers hormonal birth control drugs---including the morning after abortion pill---directly to girls over the age of 12 without requiring a visit to the doctor.

This new program is being called the "Uber" for birth control.

Parents and grandparents--heads up. (Read More)
November 02, 2017
Judge Blocks California Law Forcing Pregnancy Centers to Promote Abortions
(LifeNews) In a major victory for free speech, Riverside County Superior Court Justice Gloria C. Trask ruled late Monday that California must not force pro-life pregnancy medical clinics to post signage promoting state-covered abortions to their clients. (Read More)
November 02, 2017
Disney Channel Introducing First Gay Character
(The Stand) Alerting all parents! Additional controversial content will be included in the Disney Channel show "Andi Mack" during season two, premiering Friday, October 27, at 8:00 p.m. ET/7:00 p.m. CT. One Million Moms earlier warned parents this program is not suitable for a kids' network, and now the show is introducing the network's first gay character. (Read More)
November 02, 2017
Eternity in a Shoebox
(The Stand) Elena and her little sister ate leaves from a tree in the backyard to calm the ache in their empty stomachs.
"God did provide apple trees," Elena said, "and we ate apples [in season]. If it weren't for what God provided in nature, my sister and I would have died of starvation." (Read More)

November 02, 2017
The Reformation Turns 500
(Breakpoint) If someone bangs on your door tonight, they probably want candy. Five hundred years ago, someone banged on a door for a very different reason.
On this day in 1517—at least according to tradition—a German monk-turned-Bible-professor nailed a list of debate topics to a church door, altering the course of history. (Read More)