October 19, 2017
Now Do You Understand Mike Pence`s Morality Guidelines?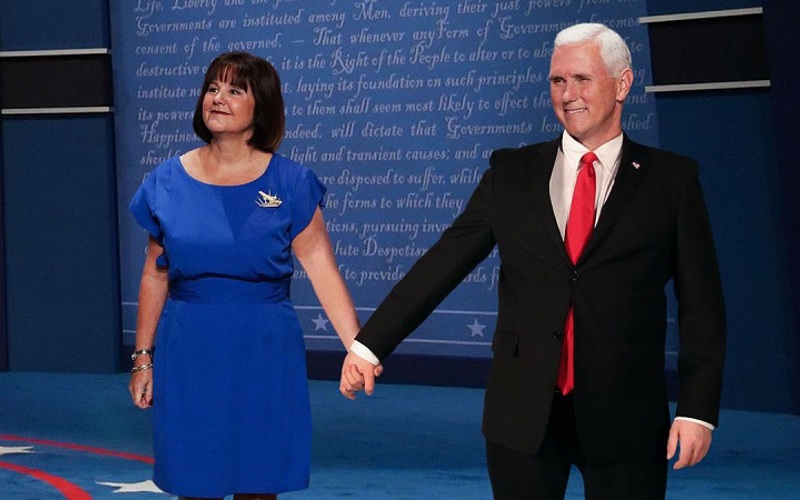 (The Stand) In light of the flood of allegations against Harvey Weinstein, the left's extreme reaction to Vice President Pence's personal morality guidelines now seems even more absurd. Mothers and fathers of America, who would you rather have your daughters work for, Weinstein or Pence? (Read More)
October 19, 2017
Pro-aborts plan `hackathon` to discredit pregnancy resource centers
(OneNewsNow) Next week those advocates are hoping to generate as many phone calls as possible to the pro-life facilities to jam their phone lines and limit legitimate public access to them. (Read More)

October 19, 2017
Pastors Ready to Sink Left`s Censorship
(FRC) It used to be that liberals didn`t want faith in the public square. Now they don`t want it in churches either! That`s been the message of the Left`s IRS for decades. Under Obama, the agency breathed down the necks of nonprofits and religious entities in the name of the Johnson Amendment, threatening to take away their tax-exempt status if anyone spoke openly about the political issues of the day. (Read More)
October 19, 2017
Oregon Residents Forced to Send $20 Million to Planned Parenthood and $500,000 For Abortions There
(LifeNews) One of our pro-life representatives did some investigating into the relationship between the Oregon Health Plan and Planned Parenthood. What Rep. Bill Post found wasn't good. I've summarized it below but the full details are available at www.ortl.org. (Read More)
October 19, 2017
Public School Makes Kids Pretend to Be Muslim--Calls Jerusalem An "Islamic" City
(Faith & Freedom) High school students have been assigned to pretend to be Muslims in the "Islamic" city of Jerusalem as part of a class assignment that supposedly teaches about the Israeli-Palestinian conflict.

An upset father was told if he is upset now, future lessons will really upset him.

This is a local case of a national problem: indoctrinating our kids while calling it education. (Read More)
October 19, 2017
New Clinic Doing Abortions Through All 9 Months Forced to Cancel Appoints After It's Exposed as Unlicensed
(LifeNews) The cancellations came after Operation Rescue discovered the location of his secret abortion facility in Bethesda through an undercover investigation, then confirmed that the facility had failed to obtain an abortion facility license as required by Maryland law. (Read More)
October 12, 2017
Judge: Congress Still Living on a Prayer
(FRC) For over 240 years, our elected representatives to the federal government have begun their public duties with prayer. When a session of the House of Representatives is opened, a prayer seeking God`s guidance is offered. Among other things, this is a reflection of the faith of many people across America who themselves seek His guidance in their lives. (Read More)
October 12, 2017
Reaction: Scouts doing a disservice to boys, girls
(OneNewsNow) The Boy Scouts` latest pronouncement, which blurs gender distinctions, should convince parents to exercise more care in choosing youth groups for their children. (Read More)

October 12, 2017
Bachmann`s light cutting thru UN`s darkness
(OneNewsNow) Longtime opponent of the United Nations, former Rep. Michele Bachmann (R-Minn.), is looking to take the global "peacekeeping" agency out of the shadows of deceit and shine the light of the Gospel at its U.S. headquarters in New York City – a place she calls the most "deceived place on Earth." (Read More)

October 12, 2017
Twitter Reverses Decision Censoring Congresswoman's Ad Exposing Planned Parenthood Selling Aborted Baby Parts
(LifeNews) After taking considerable criticism from pro-life advocates across the country, social media giant Twitter has reversed its decision refusing to run ads promoting a campaign commercial from a top pro-life Congresswoman exposing Planned Parenthood's sale of aborted baby parts. (Read More)
October 12, 2017
20 Principles of Religious Liberty
(FRC) Religious liberty is a foundational principle of enduring importance in America, enshrined in our Constitution and other sources of federal law. As James Madison explained in his Memorial and Remonstrance Against Religious Assessments, the free exercise of religion "is in its nature an unalienable right" because the duty owed to one's Creator "is precedent, both in order of time and in degree of obligation, to the claims of Civil Society." (Read More)
October 12, 2017
NFL Athletes Can Take a Knee, But Universities are Denying Pro-Life Students Free Speech
(LifeNews) The uproar over Vice President Mike Pence's decision to leave the Colts-49ers game after some NFL players took a knee during the national anthem again highlights the intense cultural debate over free speech that seems of utmost importance to the media and activists. Yet not all "speech" is treated as equal in coverage and attention. (Read More)
October 12, 2017
6th-grade `sexual identity quiz` infuriates moms
(OneNewsNow) The mother of a student at a public middle school in Georgia is not alone in voicing outrage after the school's health teacher assigned a "sexual identity" quiz to her sixth-grade class – an assignment that included LGBT terms such as "bisexual" and lesbian. (Read More)

October 12, 2017
The HHS Mandate Rolled Back
(Breakpoint) Back in May, the president signed an executive order instructing government agencies to 'consider amending existing regulations' to address the problems with the HHS mandate.
It was a solid first step toward protecting religious freedom, and many of us hoped that the promised second step would be soon forthcoming. (Read More)
October 04, 2017
Bring Your Bible (Back) to School
(Breakpoint) Not all that long ago, Teddy Roosevelt could say without fear of contradiction, "A thorough understanding of the Bible is better than a college education." In more recent times, Ronald Reagan said, "Of the many influences that have shaped the United States into a distinctive nation and people, none may be said to be more fundamental and enduring than the Bible." (Read More)
October 04, 2017
House Passes Bill Banning Abortion at 20 Weeks
(CNSNews) The bill amends the federal criminal code to make it a crime for any person to perform or attempt to perform an abortion if the probable post-fertilization age of the fetus is 20 weeks or more. (Read More)
October 04, 2017
Supreme Court Now In Session--Religious Freedom On Docket
(Faith & Freedom) With the nation`s attention turned toward the tragedy in Las Vegas, many may have missed the fact that the United States Supreme Court is back in session.

However, the impact of their rulings will not be missed. Among what the press is calling "hot button" issues are several that include the First Amendment---religious freedom. (Read More)
October 04, 2017
PA`s `Pay to Slay` honors, rewards killing Jews
(OneNewsNow) In the wake of three Israeli security personnel being murdered by a Palestinian terrorist on Tuesday, the motivation behind the merciless attack has been uncovered – the Palestinian Authority's (PA) "Pay to Slay" program that glorifies anti-Semitic Islamic terrorists and gives them incentives by offering large monetary rewards for murdering Israeli Jews. (Read More)

October 04, 2017
Homeschool grad treated like high schooler by employer
(OneNewsNow) After an employer in Alabama claimed it could not verify that an 18-year-old homeschool graduate had completed high school, it resorted to scheduling him around a weekday curfew – as if he was an "adult minor" still enrolled in high school. (Read More)

October 04, 2017
Over 100,000 Americans Take to the Streets to Tell People "Abortion Kills Children"
(LifeNews) The annual Life Chain, held on the first Sunday in October every year, celebrated its 30th year on Sunday with approximately 1,600 events in communities across the United States and Canada. The pro-life event is a peaceful rally that calls people to pray for an end to abortion and raise awareness about its devastating effects on our culture. (Read More)